Auctions

Why Auction Off Your Property?
Sellers can expect a sale at the highest price available in the marketplace within 6 to 10 weeks, making it sometimes the easiest and fastest way of obtaining cash for your property. Putting your property on the auction block also creates a demand for the real estate and an urgency to buy. The auction stimulates the market through an intense and condensed marketing campaign putting not only local, but regional and/or national attention on your property thus, widening the buyer pool. Auctioning creates an opportunistic buying environment, causing buyers to react favorably and quickly and allows sellers to be proactive in their marketing plans. It places them in control of their success. If you're thinking of auctioning some real estate or personal property, or for more information on the auction process, talk to our Tucker expert Richard Chattin in auctioning!
Serving Indiana
Richard Chattin: Even after the gavel has ended the sale, Rich Chattin continues to work for his clients. A real estate professional and an auctioneer with extensive experience, Rich helps his clients buy and sell real estate and personal property. Rich will work hard advertising your up-coming auction and use his contacts to supply a list of potential buyers. Whether you're ready to buy or sell, talk to Rich and put him to work for you at RichardChattin@FCTE.com.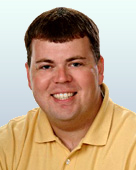 Richard Chattin
Indiana - Agent/Auctioneer
621 Main St.
Vincennes, IN 47591
(800) 900-2607 (toll free)
(812) 882-4444 (office)
(812) 895-2068 (fax)
» CONTACT ME
Richard Chattin AU19500121
F.C. Tucker Emge Auction Company AC30300083 : F.C.Tucker Emge Realtors 872