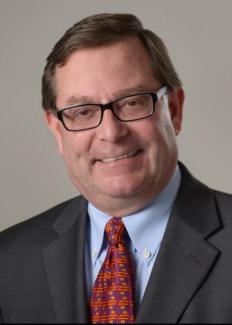 Rolando Trentini
Broker Associate,ABR, EPro
7820 Office • 7820 Eagle Crest Blvd • Evansville,IN 47715
7820 Office • 7820 Eagle Crest Blvd • Evansville,IN 47715
Rolando's Profile
With An Accent on Service!
The Trentini Team of F.C. Tucker EMGE REALTORS® provides exceptional service to each of their clients as they help them to achieve their real estate goals. With their knowledge, experience and background, both Kathy and Rolando bring one-of-a-kind perspectives to the table during all of their real estate transactions. Their excellent communication skills combined with their passion for real estate allows The Trentini Team to follow through every time with the highest level of service possible.
With his dynamic background, Rolando offers a special flair when it comes to serving his clients. His proven skills in communication, organization and negotiation have greatly attributed to his success in the real estate industry. Rolando's areas of expertise include buyers and sellers, For Sale by Owners, empty nesters and first-time buyers. His previous work experience and his time spent in the real estate industry have enabled Rolando to become the real estate expert he is today.
Being residents of Evansville, The Trentini Team knows that it is important to stay involved in the community. From participating in food drives and donating winter coats for children to various school and church functions, The Trentini Team gives back to the Evansville, Newburgh and surrounding communities by volunteering their time and effort. In addition, Rolando and Kathy helped build Sunrise Park Playground as well as cleaned up the Newburgh community following a November 2005 tornado.
The Trentini Team is your premier Evansville and Newburgh, Indiana real estate source. They can help you buy your dream home or sell your current home for the best price possible. To learn more about what The Trentini Team can do you for you, contact us today!
Trentini Team Mission Statement
"As full time professional REALTORS, our mission is to provide outstanding real estate service to our clients to help them achieve their real estate goals."
Testimonials
"Rolando is very professional and is an exceptional agent. I used him as my buyers agent and he was very diligent about looking out for my best interests. He is also very patient, we looks at dozens of houses and worked on a bank owned property that proved to be a difficult transaction, in the end he advised against the buy when conditions changed and I will be ever thankful for his advice. We then spent another couple of months searching and he helped me find the perfect house! He also recommended several contractors to deal with the usual minor repairs and inspections. On top of all of this Rolando is a genuinely great guy, he is very personable and has led a very interesting life. You also get his wonderful wife Cathy in the bargain as she is a long time local agent as well! I can't recommended Rolando strongly enough!"
Gary H.
"Rolando is pure professional when it comes to working together. Rolando has not only done work for my Wife and I but for other family members as well. When it comes to working with Rolando in the buying or selling of a home you get first class treatment and he is never unavailable. I would pass his name on to anyone."
Billy W.
"Rolando is very knowledgeable and on the cutting edge of the technology needed to market real estate."
Kate F.
"Rolando is always polite and kind. He always was very quickly responsive from the initial showing to questions throughout, to last minute closing issues. He advocated for us."
Lori S.
"We are very satisfied with our agent. He is the best. I would not have gone with FCTucker is it wasn't for Rolando. I have connections with many friends who also are real estate agents. However we met Rolando at the Condo opening of The Plaza Downtown and he became our new agent. I do not regret our decision."
Beth C.
"Rolando was so helpful and he explained things so well. We would defiantly use him again."
Brandon R.
"Rolando is extremely nice and friendly. He explains everything excellent. We will definitely recommend him to our friends."
Tina & Zach D.
"I was very impressed with the kindness , hospitality and patience that Rolando had for our family. He was informed and did not hesitate to explain to us the pros & cons of each property which is important to us because we are new to Evansville."
Mathew M.
"Selling or buying a house can be unnerving and disruptive, especially when you have children and pets! Rolando was very patient, organized, knowledgable and professional. He made a stressful situation much more tolerable. He's a pleasure to work with!"
Marietta & Rick