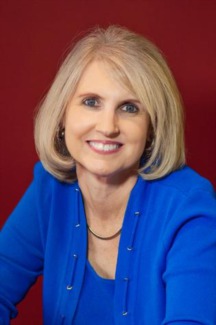 Marcia Stearns
Broker Associate, ABR
7820 Office • 7820 Eagle Crest Blvd • Evansville,IN 47715
7820 Office • 7820 Eagle Crest Blvd • Evansville,IN 47715
Marcia's Profile
If you're looking for a knowledgeable real estate agent with the experience to get the job done, Marcia Stearns is your solution.  A full-time agent with 20+ years in the business, Marcia is an agent you can trust to successfully complete your real estate transactions to a satisfying closing.  Whether you're ready to buy, build or sell, Marcia will listen to your needs and offer a plan of action to get the job done. For outstanding service, talk to Marcia at 812-455-0713 or email her at marciastearns@fctuckeremge.com.




REAL ESTATE EXPERIENCE:

Multi-Million Dollar Producer in sales and listings sold
Recipient of Customer Service Award 1998-2000
Advisory Council - F.C. Tucker Emge 2005 & 2006
Realtor of the Month - Many times during 1995-2000
Sales Associate of the Month - October 2015 & October 2017
Listing Associate of the Month - November and December 2002, October 2004, April 2011, January 2014, November 2016
Full-Time Licensed Realtor since October 1992




EXPERIENCE WITH:

Listing and Marketing Houses
Selling Houses - Existing and New Construction
Providing Comparative Market Value Analysis for Prospective Sellers
Providing Data, Pictures, and Virtual Tours of My Listings to a Variety of Websites
Holding Open Houses for Sellers
Providing Home Matching Service for Buyers
Mentoring New Agents
Working in Relocation Corporate Housing (Transferees)
Giving Tours to Prospective Residents
Sending Referrals to Relocation Department for local residents to gain assistance on their move out of the area




EDUCATION:

Broker Associate
Master of Arts,  Elementary Education, University of Evansville
Bachelor of Arts,  Elementary Education, University of Evansville
Accredited Buyer Representation Designation, ABR
Certificate of Achievement  Salesperson Course, Center for Real Estate Education and Research - Bloomington, IN
Brian Buffini's 100 Days of Greatness Real Estate Marketing and Referral Course

Click here to search all of the Multiple Listing Service.
Testimonials
"Great reputation of integrity and attention to detail.."
Mark K.
"You represented us well and we appreciate it greatly."
Neda and Bill
"Personal skills matched what we were looking for in a realtor. Her combination of the knowledge of the area and real estate experience were exactly what we needed since we were moving to the area which we did not know."
Karen and Matt
"Exceptional agent. I have purchased three rental properties with Marcia's assistance. On the listing side of one of them, Marcia is a hard worker. She is extremely thorough in her research and knowledge of the real estate market in Evansville and surrounding areas. She has her client's best interests at all times."
Bill R.
"You are super!!!"
Sue and Chuck J.
"Marcia was very professional and dedicated."
Vickie and Rich
"Helpful, Accessible, Patient, and Knowledgeable."
Matt W.
"Marcia knows what she is doing and it shows through her work. I'm extremely pleased and my kids are happy too. Great communication."
Sara A.
"Marcia was there for us each step of the way guiding us through the maze of paper work and contacts that had to be made."
Darlene and Bill C.
"Marcia Stearns was great to work with. She was on top of her job 100% of the time!! She was truly professional and sincere. Excellent job."
Emily and Scott R.
"Marcia went above and beyond to sell a property that was not in high demand."
Mary Pat V.
"She had knowledge of the area. Professional, but also friendly and comfortable to spend house hunting time with."
Susan K.
"Marcia is amazing and fights very hard to make her clients happy. She was so excellent to have on my side during a very difficult purchase. She's a fighter."
Thomas F.
"Marcia kept me informed. Excellent communication throughout the process."
Kevin M.
"Marcia fought for us at every step. Her experience and council were so important. Marcia is tenacious. She is knowledgeable and passionate. I appreciate and respect her. Marcia, You're the best."
Katie H.
"Willing to answer all questions and give sugggestions on homes."
Pat St.
"A very hard worker. She puts her clients needs above all. She is very knowledgeable about the industry. She knows her clients and keeps in contact on all levels."
Linda W.
"Liked her ability to keep track of everything."
Patti B.
"She kept me informed."
Joe R.
"Went above and beyond for us."
Vicki and Walter B.
"She continually makes sure everything is taken care of and keeps you well informed on what is taking place. She follows through to make sure all is done properly."
Patti D.
"She is absolutely wonderful and works so hard."
Jennifer G.
"She is honest, hardworking, knowledgeable and has exceptional character.

"
Richard D.
"I liked Marcia's willigness to help."
Eric D.
"She was on top of everything."
Steve and JoAnn P.
"I was dealing with someone I could trust."
Steve V.
"She is very knowledgeable and works very hard to get you the answers you nned and she takes care of all the small details along the way."
William R.