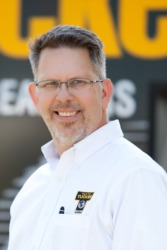 Ken McWilliams
Realtor®
Virginia Street Office • 4841 E. Virginia St. • Evansville,IN 47715
Virginia Street Office • 4841 E. Virginia St. • Evansville,IN 47715
Ken's Profile
Ken McWilliams has been helping people buy and sell homes for over five years. As a former Marine Non-Commissioned Officer (NCO), he is a mission oriented person. In Real Estate Ken's mission is to get you to the next chapter of your life. Selling and buying real estate can be stressful. Ken is your shock absorber and is here to help navigate the process. With a "Can Do" attitude, he believes that failure is not an option.
Ken is a graduate of Castle High School,a six year Marine Corps Veteran and University of Southern Indiana Alumnus. He and wife, Dr. Jenny McWilliams live in Newburgh with their two Cairn Terriers, Mason, Josie, Clumber Spaniel, Jagger and Norfolk Terrier. Freddie. (Yes, they are dog lovers:)
Ken is a member of The American Legion Kapperman Post #44, U.S. Marine Corps League, Rotary Club of Warrick County, Green River Kiwanis Club, as well as The National Association of Realtors, Indiana Association of Realtors, and the Southwestern Indiana Association of Realtors (SIAR). He was recently elected by his peers to serve on the Board of Directors of the SIAR.
Testimonials
"Ken helped us find our first home, and had the patience of a saint as I searched all over town for "just the right one". His excellent recommendations lead us to our home!"
Christen M.
"My son and daughter-in-law just purchased their first home. As a parent, I knew how nervous they were. After the many home showings and many questions, I can't thank Ken McWilliams enough for his patience and knowledge to get them through this most exciting step of their new life together. Ken treated them like family and I appreciate that so much. Ken McWilliams... you are awesome!"
LaDonna F.
"I'd like to give a HUGE shout-out to Ken McWilliams for being such an amazing realtor to work with! Today my husband and I closed on our very first house, and we are so happy that Ken was there to help us through it all! He made the home buying experience so much fun and made the whole process a breeze. Thank you, F.C Tucker, for helping us to find our home, but most importantly thank you, Ken, for helping us through every step of the way. :) P.S. If anyone is looking to buy or sell, give Ken a call!"
Kayla R.
"I can recommend Ken for his real estate expertise. Not only did my husband abd I buy a house from Ken, but he also found one for my son and my daughter. We are all still in those homes but will contact him again when we are ready to buy or sell. "
Margaret L.
"Well, it's official. Jeff and I closed on our very first house yesterday. Thanks again to all of our family and friends who helped us sthrough this process. Also a big thanks to Ken McWilliams for being such an awesome realtor."
Kenny L.
"Ken McWilliams was great to work with. As a first time home buyer with no family nearby and not from the Evansville area, Ken made sure to be very careful on what areas of town I looked for houses so I was in a safe area. He was extremely responsive throughout the entire process and continues to follow up even now, two months after closing. He had great mortgage lender recommendations and was overly patient with my requests and questions, even after the 12th time asking the same ones.

My home buying experience was so incredibly smooth and stress-free, and I know that wouldn't have been the case without Ken.

"
Samantha W.