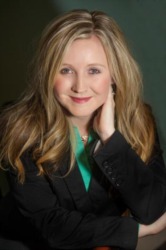 Heather Williams
Realtor®
Downtown - West Office • 130 Main Street • Evansville,IN 47708
Downtown - West Office • 130 Main Street • Evansville,IN 47708
Heather's Profile
Talk to Heather 812-459-6460
Buying or selling a home is a BIG deal. Don't walk through this process alone. Talk to Heather today and have peace of mind that your real estate transaction is being handled with the care and attention that it deserves.
"My goal as your realtor is to serve you personally and treat your home purchase or sale as if it were my own transaction."
Heather Williams is a lifelong resident of the Evansville area and resides on the West Side. She has over 8 years experience of providing honest, proficient real estate services to our community. She has been married to her husband Steve for 20 years, and together, they have 2 children and 2 dogs and a cat. She has volunteered with Autism Evansville since 2009. She and her family attend Bible Center Cathedral church on the North Side of Evansville.

Here are just a few things Heather provides for her clients.
FOR BUYERS:
- Keep you up to date with any new listings that may fit your personal needs and wants.
- Organize and make showing appointments on your behalf.
- Walk you step by step through the sometimes intimidating and confusing home buying process.
- Educate first time home buyers so they can feel confident and comfortable in the choices they make.
FOR SELLERS:
- Provide an in depth market analysis to help you estimate the most accurate value of your home.
- Customize a marketing plan designed to reach as many potential buyers as possible on numerous media platforms.
- Keep you up to date with buyer feedback and sellers reporting via email.
- Set your home up for a physical or digital tour to give other realtors in our company a chance to view it.