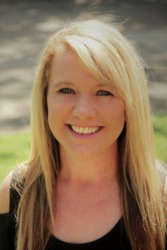 Gretchen Ballard
Realtor®
Newburgh Office • 8944 Ruffian Lane • Newburgh,IN 47630
Newburgh Office • 8944 Ruffian Lane • Newburgh,IN 47630
Gretchen's Profile
Gretchen Ballard has always wanted to become a REALTOR®, but it took a message from the universe in the form of a downsize in the telecom industry to get her to finally pull the trigger.  It took no time at all for her to become a consistent Executive Club member and high achiever.
Gretchen attributes her success to her sales and customer service skills acquired in her years with Sprint.  Not only is she great at real estate, but she also has a creative side. She likes to spend time decorating and redecorating her house, which makes her a great home staging consultant...something she does often for friends, family and her clients.
In her spare time, Gretchen can also be found painting and repurposing old furniture giving it new life.  And when we asked her about her hobbies, she asked if shoe collecting counted. Yes, Gretchen...we think it does!
If you want great customer service, timely communication, someone who pays attention to the details AND someone who is creative and always has on a fabulous pair of shoes, then Talk To Gretchen Ballard at 812-305-5300!
Testimonials
"FC Tucker was great and with us 100% of the way. Gretchen went above and beyond in finding us the perfect place and making sure we got what we wanted. I recommend them to anyone looking for a home and anyone wanting someone that works with their client in mind. Gretchen stayed positive when we got discouraged on ever finding the perfect place, she walked us through the financial side, and made sure we were kept in the loop at all times."
Debby L.
"Gretchen is such a pleasure to work with! She helped my parents sell their home and helped my son and his family find and settle into a new home. When I am ready to sell my home and move, I will not hesitate to call Gretchen. Always finds answers, is ready to help and all with a smile. She has a gift to make you feel like you are her most important client and she has all the time in the world you need. I recommend her with no hesitation! I guarantee you will find what can sometimes be difficult easier with her guidance and support."
Jenny G.
"Gretchen was great to work with because of her ability to focus on our needs and what was in our best interest throughout the sales process. Her personality and "can do" attitude was very encouraging"
Dave & Donna K.
""She was always available to answer questions and went above and beyond to help our house sell. We had to leave town as soon as we accepted an offer on the house and Gretchen set everything up in order to close the sale. We are so grateful for her help!""
Cara D.
"She was very attentive and easy to get in touch with. She staged our house nicely and took beautiful pictures. She made every step easy, and took care of a lot of things because I was often out of town."
Rose W.
"Helpful, compassionate, personality plus. In the 3 months my house was on market, I learned to depend on her (probably more than I should have) She did things to give me piece of mind, checking basement, handled little important details, managed prep of house to put on market and kept me posted on every little thing making sure I was happy with all arrangements. It was a pleasure talking with her. She made intelligent suggestions and understood my problems. She was professionally persistent in getting things done sooner rather than later. She put in a lot of extra time on phone calls and emails making repairs go smoother. She is very personable and her communication is excellent. I have probably written too much but I liked her so much, it is hard to say what I liked best."
Betty W.
"Gretchen Ballard did lots of work finding comparables for our home and recommended we list it for more than we had anticipated. She sold it in THREE DAYS for almost full asking price. You can't beat that!!"
Jane A.
"Gretchen was very personable and my wife and I know she would do what ever we needed to try to make everything successful. She even got us back into the house multiple times and went out of her way to get measurements after we had bought the house to make changes/updates we wanted to do."
Wayne & Abbie S.
"Love her enthusiasm and attitude, she is a go getter and we would recommend Her to everyone ( and have). She kept us informed and updated on everything going on."
Bill & Robin H.
"Gretchen was very helpful. This was our first home and we had no idea what we were doing and she helped us figure it all out. Started out with like 50 homes and narrowed it down to one. We were very indecisive and she was very patient and helped us narrow it down. I would recommend her to anyone!"
Amy H.