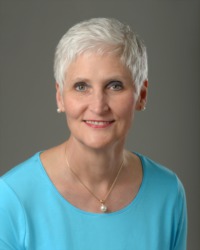 Ellen Norton
CRS, GRI, ABR, CNE
7820 Office • 7820 Eagle Crest Blvd • Evansville,IN 47715
7820 Office • 7820 Eagle Crest Blvd • Evansville,IN 47715
Ellen's Profile
Providing Excellent Service to My Clients is My #1 Priority
A lifetime resident of Evansville, Ellen Norton has been dedicated to helping people buy and sell homes for over 34 years. In today's market you need her knowledge, experience and dedication to work for you. As a second generation Realtor, Ellen knows how to make your real estate experience exceptional. Providing excellent service is her #1 priority. Contact Ellen at 812-431-7204 or email her at ellennorton@fcte.com. 
Professional Achievements & Certifications
- Licensed Broker Since 1977
- Full Time Real Estate Professional
- Lifetime Member of F.C. Tucker Emge Presidents Club
- F.C. Tucker State Performance Award - 2002 (highest closed volume increase)
- F.C. Tucker Emge Highest Production for Eagle Crest Office in 2013
- CSR (Certified Residential Specialist) Designation 
- GRI (Graduate, Realtor Institute) Designation
- ABR (Accredited Buyer Representative) Designation
- CNE (Certified Negotiation Expert) Designation
- SRES (Senior Real Estate Specialist) Designation
Testimonials
"Ellen Norton is the best real estate agent it has been my privilege to work with in 27 years as a lawyer and a homeowner. "
Scott & Susan S.
"Ellen has sold two homes for us and helped us purchase one. She is fabulous in every way. If I were to list every reason I have for working with her, it would take all night."
Trish & Matt M.
"Ellen was quick to understand us and what we were looking for. She was well organized and efficient. She was pleasant and personable to work with - we would highly recommend her to others. "
Eugene & Joy F.
"We truly appreciated Ellen's attention and professional manner."
Mary & Andy S.
"She was very knowledgeable and went well beyond what was necessary to help me sell my home. "
Mari B.
"Ellen was very easy to work with. My wife and I started without a buyer's agent because most Realtors we came into contact with were not the type we feel we could trust. Ellen didn't seem to be trying to fit us in a home we didn't need. She is very honest, professional, and courteous."
Keith & Jennifer C.
"Ellen is very detail oriented and professional. She provides a level of confidence that helped us feel confident in her ability to sell our home. We highly recommend Ellen to anyone seekting to purchase or sell a home."
Marie & Joe P.
"Ellen's attention to detail, communication skills, and overall professionalism make her the best real estate agent we've ever found. "
David H.
"Ellen's professionalism, patience, and understanding were truly appreciated during our relocation from Ohio. "
Wendell & Ronda T.
"This experience was not only painless because of Ellen's knowledge, demeanor, and professionalism - it was enjoyable! She is a wonderful agent. "
Gene & Sue K.
"Ellen is a fantastic agent. She was always organized, patient, thoughtful, and professional. We certainly enjoyed doing business with her. "
Dennis & Jodi M.