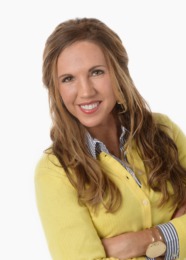 Brooke Wallace
Realtor®
Newburgh Office • 8944 Ruffian Lane • Newburgh,IN 47630
Newburgh Office • 8944 Ruffian Lane • Newburgh,IN 47630
Brooke's Profile
HOME…….
A small word that means so much!  It is a word that tells a story of who we are.  It's a place where memories are created, and a place where friends and family gather together in love.
Brooke knows how important it is to find the right home where these moments can be made and memories can last forever.  Her love for meeting new people and her previous experience in sales put her customer service at the top! Brooke, is dedicated to listening to what matters most to you.  She treats each client as a top priority and is ready to roll up her sleeves to get the job done!
Brooke enjoys staying active in her community and with the help of her husband and 4 children it makes it very easy to do!  Her children are very active in Castle football, Newburgh Baseball and NSC.  She loves cheering her kids on from the sidelines.  She is a member at Crossroads Church and loves serving the Lord there.  Brooke's family also enjoys serving together at various local charities throughout the year.  Being involved is always a great way to meet new people and give back to your community.
When you are looking for A Place To Call HOME, Talk To Brooke Wallace at 812-549-5097