The 2016 Tox Away Day will be held on Saturday, June 4 from 9:00 am – 1:00 pm in the Civic Center parking lot at Ninth and Walnut.
The Vanderburgh County Solid Waste District's annual Household Hazardous Waste Collection Program, or "Tox Away" Day, offers residents a safe disposal option for household hazardous chemicals as well as an opportunity for them to learn about ways to properly store, handle and dispose of these materials.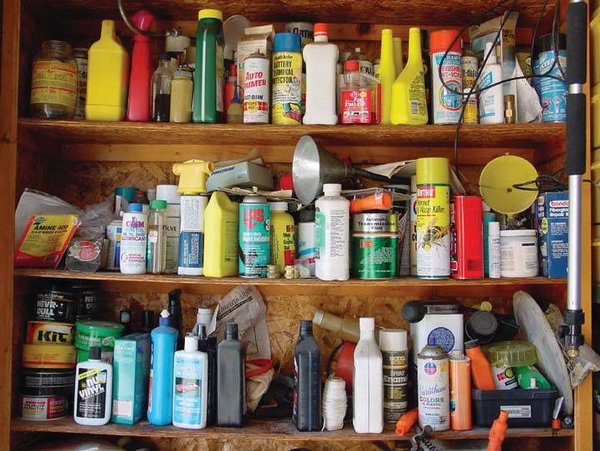 ITEMS ACCEPTED:
Motor Oil & Filters Oil Based Paint
Automotive Batteries & Fluids Solvents & Thinners
Gasoline Antifreeze
Household Batteries Pesticides & Herbicides
Thermometers/Mercury Aerosol Cans
Household Cleaners Glues & Adhesives
Photographic Chemicals Pool Chemicals
Fluorescent Bulbs Pharmaceuticals
ITEMS NOT ACCEPTED:

Commercial Waste Infectious Waste
Industrial Waste Radioactive Waste
Explosives/Ammunition Appliances
Pressurized Containers Fire Extinguishers
Gas Cylinders Appliances
Electronics Tires
Latex Paint(can be thrown away in regular trash when it is hard – air dry or add kitty litter or sawdust to solidify)
This program is for Vanderburgh County Households . For more information call 812-436-7800.