Hosting Easter Brunch this weekend? Check out this effortless and elegant Easter buffet!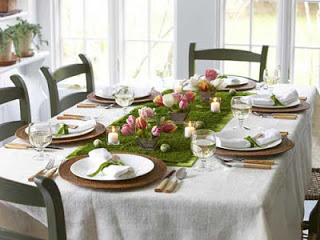 If you're hosting a bunch for lunch, this convenient, crowd-pleasing menu will take the pressure off. Time-smart and sophisticated, it includes a poached salmon and no-bake ham that require zero day-of cooking; fast, fridge-friendly sides; and a carrot cake and strawberry tart that only look labor-intensive. To stagger the workload, start the week before — use our get-it-done-gradually game plan. By Easter, last-minute tasks will be as minimal as reheating the biscuits, beans, and potato gratin.
Read more: Easter Buffet Menu - Easter Lunch Recipes - Good Housekeeping
...