1. Plant Just One Tree
Planting one tree isn't a huge effort. You'll be helping our planet, too. Plus, once the tree is established, it's about as low maintenance as a landscape can get — and the difference it can make to your yard lasts for decades. The key is to choose a tree that adds interest to your landscape in the form of color, shape, and texture.
There are a ton of trees to choose from, but to play it safe, try a Japanese maple. Many are suitable for most any climate. They all offer color, form, and texture that can liven any landscape.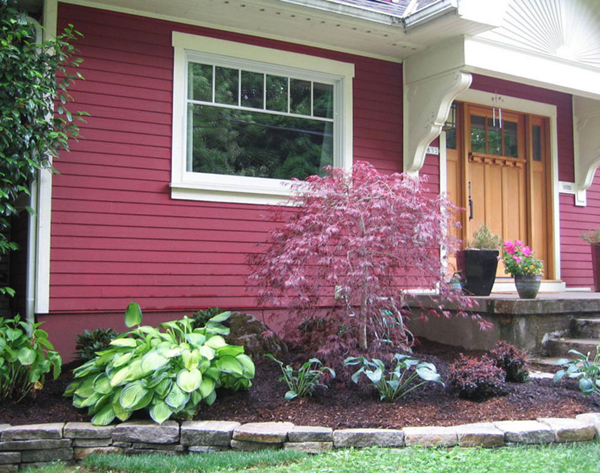 Image: Lisa Meddin, Harmony Design Northwest
2. Tap Into the Colorful Punch Mulch Can Make
Mulch...