Moving into your first home is exciting! But it also means you've got work to do.

When I bought my first house, my timing couldn't have been better: The house closing was two weeks before the lease was up on my apartment. That meant I could take my time packing and moving, and I could get to know the new place before moving in.

I recruited family and friends to help me move (in exchange for a beer-and-pizza picnic on the floor) and, as a bonus, I got to pick their brains about what first-time homeowners should know.

Their help was one of the best housewarming presents I could have gotten. And thanks to their expertise and a little Googling, here's what I learned about what to do before moving in.

1. Change the locks. You really don't know who else has keys to your home, so change the locks. That ensures you're the only person who has access. Install new deadbolts yourself for as little as $10 per lock, or call a locksmith — if you supply the new locks, they typically charge about $20-$30 per lock for labor.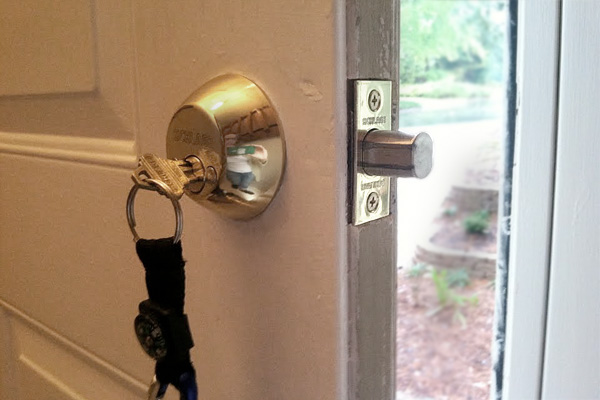 2. Check for plumbing leaks. Your home inspector should do this for you before closing, but it never hurts to double-check. I didn't have any leaks to fix, but when checking my kitchen sink, I did discover the sink sprayer was broken. I replaced it for under $20.

Keep an eye out for dripping faucets and running toilets, and check your ...