These moving hacks will reduce the hassle of taking all your things to a new home.


Packing up an entire house is on most people's invisible list of "Least Fun Activities. Ever." But it doesn't have to be that way. A few clever hacks can help you fast forward the whole moving thing — and ditch some of the stress.

To help demystify the process, we combed the Internet and asked two professional organizers — Maria White, founder of the website "Enuff with the Stuff," and Donna Smallin Kuper, author of "How to Declutter and Make Money Now" — to give up their secrets.
1. Do a Pre-Pack Photo Shoot

Make unpacking a snap by taking some pre-packing photos so you'll know exactly where everything goes when it's time to empty those cardboard moving boxes. Take pictures of bookshelves, display cases, and even all that wiring behind your TV and computer. With the photos in hand, you'll remember just how you had it set up before so you can recreate it in record time.

2. Follow the $20 in 20 Minutes Rule

Smallin Kuper, who's moved 11 times herself, warns against packing up anything you don't love or don't really need. But what you really need can be hard to define. To help make the call, she advises going by the $20 in 20 minutes rule. "For smaller items, ask yourself if you were to need it again in the future, could you find it for under $20 in under 20 minutes. If yes, let it go."

3. Corral Cords with Toilet Paper Rolls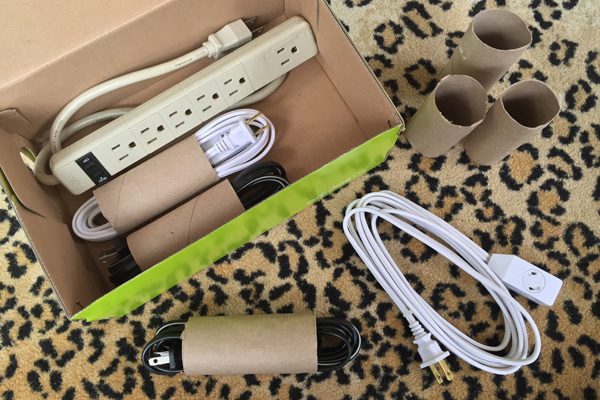 Image: Libby Walker for HouseLogic

How many extension cords can...