What would you do to avoid removing wallpaper? Probably whatever you could, judging by the stories of woe we found on the web.
DIYer Rachel Meeks wrote in her "Small Notebook" blog that she was so overwhelmed by the prospect of removing 40-year-old wallpaper from several rooms that she actuallyknocked down a couple of walls rather than spend time scraping. That fear and dread are also palpable in online forums on the topic, where many people strongly advise: Get a pro to do it. (Subtext: Have a cocktail instead.)
Can't argue with the cocktail idea, but here's a fact that will come as a huge surprise to many DIYers: With a little bit of know-how, removing wallpaper just isn't that hard. If you want to save a few hundred bucks on a pro, it's actually a fairly simple DIY project — as even Meeks later found out — so long as you have the right info, tools, and expectations. (It's gonna take some time!)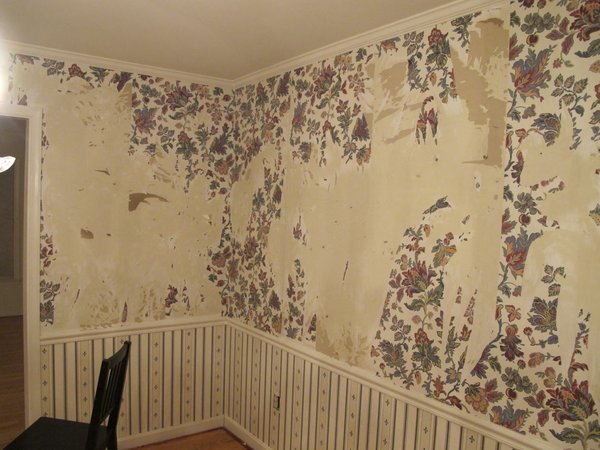 First, Check to See If Your Walls Were Primed
Anyone who's managed to remove wallpaper lickety-split likely (and luckily) had walls that were sealed with wallpaper primer before they were papered, says Geoff Sharp, owner and founder of Sharper Impressions Painting Co., which operates in several cities including Atlanta and Indianapolis.
Priming, which became more common in the 1990s, prevents the wet glue from soaking into plaster or drywall and forming a tough-to-break bond. Loosen a corner or seam with a putty knife and pull. If it peels off in a sheet, you got primed!
Being able to peel off wallpaper in complete or partial sheets after lifting the corners with a putty knife is called dry stripping. With...